Don't stop writing. Don't you dare stop. Don't feel that writing about sex and romance and lust and love is too trivial a pursuit, today.
Love and lust and romance and sex are some of the greatest things we have and books are one of the cornerstones of civilisation. Minds are more likely to be changed by powerful fiction than rank propaganda, and always have been (which is one reason why totalitarian regimes go after art and artists with such determination).
There has always been a degree of defiance in writing erotica, whether it's an unashamed celebration of diversity in bodies and desires or a gleeful two-fingers up at stifling conventional morality. The message that we can be happy if we make each other happy is a vital one.
Erotica also holds the possibility of channelling your fears and your rage and your determination to make a place in the world for yourself and those you care about. Stories of desire and love which break unfair or ludicrous or damaging taboos have always had a part to play in dismantling such taboos, whether by showing the strength of a relationship which transcends them, or highlighting the tragedy and waste when the taboos are reinforced and lovers are kept apart.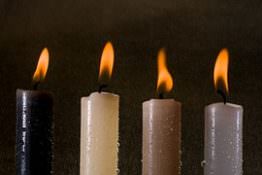 Don't forget the role of bawdy, furious, filthy satire, either. Vicious ridicule has had a part to play in challenging tyranny. Rendering the tyrants absurd may not immediately remove them from office, but it can help those who are frightened to manage their fear and recover their strength.
And if your niche, your passion, your experience is all in the area of feelgood love stories? You matter, too. Don't feel that writing an escapist, happy, fluffy romance is pointless in an alarming, increasingly brutal world.
You're providing psychological warmth and comfort in the form of a guaranteed happy ending, and just putting a short lived smile of contentment on another human face is a praiseworthy achievement, too..