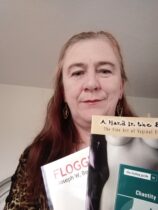 #WorldBookDay can certainly be on the tiresome side if you have kids at primary school, especially if you actually like books rather more than you enjoy contriving fancy-dress costumes. You can mostly ignore the invasion of the day by sellers of cartoon costumes (the most annoying aspect for some of us is that suggested character outfits sometime have nothing at all to do with books or even comics but are inspired by films or TV programmes. And, yeah, you can argue about access to stories and so on if you want, but lazy, opportunistic marketing is still lazy, opportunistic marketing.) Even those outside the devoted communities of readers and book-discussers and book groups still tend to have a vestigial respect and admiration for books themselves though, if anything, love of books appears to be on the increase.
I may spend rather more time than most of you hanging out on #bookshoptwitter but I have noticed quite a few more announcements of bookshops opening in more and more places, and independent bookshops, too. Amazon may be closing its physical bookshops, but that doesn't indicate a decline of interest in reading, more of a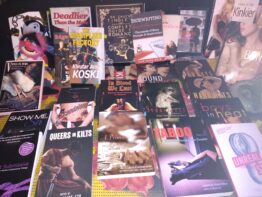 decline of interest in Amazon. (Sit by the river long enough…) Though Amazon, lest we forget, began as an online bookdealer, it's unsurprising that they couldn't make actual bookshops work for them. The joy of a good bookshop tends to lie in finding the book you didn't know you wanted until you saw it, rather than being guided by algorhythms and/or underpaid, indifferent staff to this week's generic bestseller.
While the online bookshop on this site is having a bit of a rest and a revamp, my trips to various fetish fairs and events continue to go well, with more and more people discovering the joy of a naughty book or three. So pop along and see me one of these Sunday afternoons.