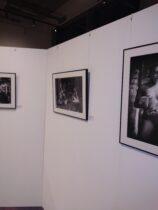 Book launches are always fun, and the launch party for London Burlesque: A Family Album was especially so, being held in a fascinating art space in Canning Town. I got invited along as I already stock some of the stunning books released by Circa Press – and I will be getting copies of this one in soon so don't worry that you'll miss out.
I discovered Circa at the end of last year, and was glad to find a reliable source of good high-end picture books, as a lot of the interesting stuff I acquire from time to time involves a matter of digging around for pre-loved copies on the internet (and trying not to get outbid at the last minute because I popped into the garden for a cigarette when I was the winning bidder: still not over that, since you asked.) They have some lovely classy erotic photography books out already, which you are likely to find on my stall if you pop along to one of the fetish markets, and some exciting projects in the pipeline for later this year, so keep your eyes open.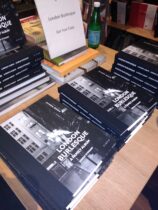 London Burlesque is the product of ten years working around the burlesque and cabaret scenes. It mainly captures backstage and off-duty moments, showcasing a supportive, fun and friendly community, and the book also features the thoughts and opinions of several performers. I hope to have copies available at the next London Alternative Market (March 5th, Revolution Leadenhall St) and for all the other events going forward.
And once I finally get around to a proper sort-out of the online bookshop, those of you who can't come and see me in the flesh should be able to order a copy and have it posted to you, along with anything else that happens to take your fancy. Even if that's currently only an open for UK dwellers (sorry, this post was going to be a No Politics one but there you go…)