Some of you may know that DSW started out as the name under which I ran some reading slams a few years ago. It evolved into this blog and then evolved further into a mobile/online bookselling venture.
This year, among all the other goings-on, the vlogging started. At first, I was just turning out stuff for the LAM lockdown broadcasts, and then came the DSW Books channel on YouTube.
And now you can come along and have a go, if you want.
I'm looking for authors (and/or sex bloggers) who want to read their work and are able to send me a short video clip of it. Ideally it should be between five and ten minutes: this would be an extract of between 750 and 1200 words. The clips will go on the LAM channel, the DSW channel or both. For LAM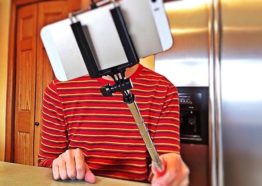 readings, what you read needs to have a kink/fetish/BDSM theme; erotic romance is more likely to find a home on my channel. (If you have a preference for another reason – and no, not going into all the you-know-what aspects of that – just let me know and it will be honoured.)
Along with the clip itself, I'd like some information about you – just a brief biography is fine – and a few images. Book covers are great, but if you don't have any, some images from your blog or site, a picture of you if you have a portrait (it's absolutely fine if this is an illustration rather than a photograph.)
If you are not fully out to the world, you can wear a mask to record your clip. If you want to do audio only, please message me first and we will discuss it in more detail.
Dress up in your kinky, sexy best by all means, but remember this is YouTube so no visible nipples or naughty bits. Also, in terms of the content, please stay off the edgiest, most taboo-breaking stuff: no incest, non-consensual or dubcon, no underage participants,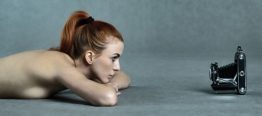 bestiality or necrophilia. As always, vampires/shifters etc are OK.
For the moment, there won't be live slams running as my tech skills and equipment aren't up to it, but episodes will be going out fairly regularly. If you have books that I already stock, that is extra cool: if you have books that I do not stock, let's have a chat about that as well.
Something I am particularly enthused about is the fact that, unlike the in-person slams, distance is absolutely no object here.
Send stuff to dirtysexyworld@gmail.com and let's see what happens.