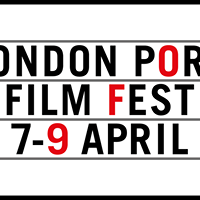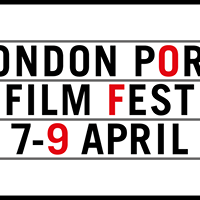 The mere existence of last week's London Porn Film Festival would be delightful enough in its own right. An entire weekend of transgressive, indie, ethical, queer, absurdist, startling and utterly filthy porn: what's not to like? Notably, few, if any, of the featured performers were the type of person you might imagine when you think of a pornstar. It's also more important than ever in the current climate to stand up for sexual expression.
I went along to the final screening, on Sunday evening, and am still regretting the fact that I didn't get to see the entire programme. There were five different sessions, each repeated, each consisting of a variety of films featuring different kinks, different bodies, different situations… Not having seen them all, I can't comment with any authority apart from to say it's unlikely that there was anything featuring the usual tropes of what most people understand as'porn'. What I did watch was variously mindblowing, arousing, adorable, thought-provoking and, OK, in one or two places, a little Not My Thing, Thanks – but even those bits had their merits.The range of things that people can be aroused by is genuinely immense (and yes, I have a particular interest in unusual kinks at present: more about that very soon.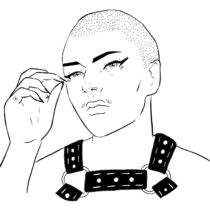 But there was an additional dimension to my own experience of going along to that intriguing little arts venue round the corner from Russell Square. One of the films being shown was 'Please May I Come, Mistress?' which is the footage I shot with my then-playmate, Charlie Forrest. (I posted about making it at the time.) It had already been shown at the Berlin Porn Film Festival and the Swiss one, but I hadn't been able to get along to either of those. I'd heard, from both Charlie and Pandora Blake, that the film had been well-received, but I turned up at the LPPF feeling just a little bit nervous.
I'm not the most shrinking of violets, obviously – I run erotica slams, read my own writing aloud to audiences and have always enjoyed an opportunity to get up and speak in public. But this was a bit different. This wasn't about my writing, or my oratory skills – this was my body. This was me doing stuff that I actually like to do, sexually. This was as close as I get to 'keeping it real.'
I'd been fully aware that the film was going to be published and that people would, you know, watch it – but sitting in a room full of people watching them watching it…
As it was, I was fascinated to see myself and my friend onscreen, doing enjoyable, moderately kinky, very naughty things. I was aware that the audience were laughing in the right places (there are some jokes, OK?) and one or two people going 'aww!' at moments that I guess, yeah, are kind of cute.
And then we did a short Q&A aftwerwards, and then people came up to me to say that they loved the film, and some of them even said they'd seen it in Berlin and loved it then. And this was amazing. That porn made by a range of people, featuring a range of people doing a range of things, can be life-enhancing and (sorry!) empowering and joyful is something I had always believed on an intellectual level; that the variety of films shown at this festival demonstrated exactly this truth, is something I now fully appreciate and take great delight in.